What is the application of ptfe wire?
PTFE wire is a special cable that designed to operate in extreme conditions, like high temperature environment. Because the work temperature of ptfe cable can up to 250° C, its application range is very wide. For example, we can use ptfe wire for oil equipment, electric machinery, automotive cables, outdoor lighting, PTC thermistors, electric components.

Owing to the highly reliable performance of ptfe coated wire, there are large demands for ptfe hook up wire. If you are also looking for cable ptfe, Huadong is a good choice. As one of the biggest ptfe wire manufacturers in China, Huadong can provide many different ptfe cable specification. Among of them, 18 awg ptfe wire is very popular. If you are interested in our wire ptfe, just leave your message. And we will send you the prfe cable price list in 12 hours.

What are the types of ptfe cable conductor?
Just as we just mentioned, the ptfe coated wire is suitable for many different fields. To meet the requirements, we provide many kinds of ptfe coated cable. You can find that conductor materials of ptfe cable are not the same. Silver copper, tinned copper, nickel copper are very common material of ptfe teflon wire. When you choose ptfe high temperature stranded cable for your projects, you need to know respective characteristics of these conductors. So that they can work normally in a specific environment.

Generally speaking, tin plating can improve the weldability of ptfe equipment cable. And silver plating can reduce contact resistance. That is to say, ptfe silver plated copper wire has superior conductivity. However, if you need a ptfe cable with better flexibility and abrasion resistance, you can choose nickel copper. After you have a good learn about the ptfe cable conductor performance, I think you can choose suitable ptfe cable for your projects. I hope this information can be helpful to you. Of course, if you have any question, feel free to contact us. If you want to know our ptfe wire price, just send inquiry. Huadong promises to give you the best ptfe coated cable quotation.

What are the characteristics of ptfe wire insulation?
As a matter of fact, PTFE is an abbreviation for Polytetrafluoroethylene. It plays a very important role in ptfe cable operation. Being one of the leading ptfe insulated wire manufacturers, Huadong will share some information about its insulation.

First of all, ptfe film has excellent heat resistance and low temperature resistance. Actually, we can get this feature from its name. It can withstand high temperature up to 300 ℃ in a short period of time. What's more, ptfe shielded cable can operates continuously between 240 ℃ and 260 ℃. So high temperature stranded cable has remarkable thermal stability. That is to say, ptfe high temperature stranded cable works at a freezing temperature without embrittlement and does not melt at high temperatures . In order to guarantee ptfe coated cable quality, Huadong have strict control of the raw materials. We believe that our ptfe coated cable quality will satisfy you. If you want to know ptfe hook up cable price, you can contact us. Our ptfe wire price will not let you down.

In addition, the ptfe material has superior corrosion resistance and moisture resistance. You may know the ptfe surface is free from oil and water. And it is also not easy to into solution in production operation. So we can understand why the ptfe hook up cable has superior properties of oil, strong acid and alkali resistance. And it is a important reason that we can apply cable ptfe to many fields. Huadong has many kinds of ptfe cable for sale. If you are interested in our cheap ptfe cable,  feel free to leave your message.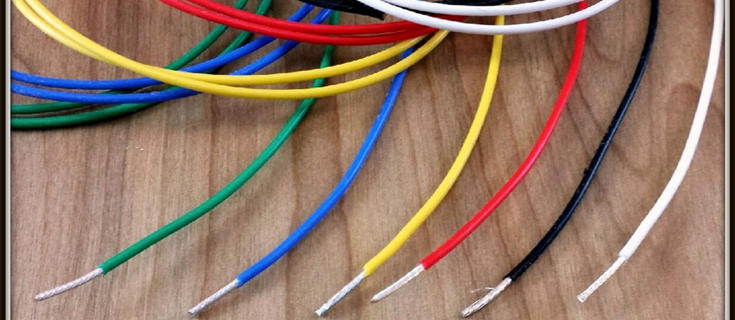 How to find reliable ptfe insulated wire manufacturers?
When you are going to buy teflon wire, you need to find some reliable ptfe wire suppliers. However, what is the most reliable ptfe cable supplier? How to judge it? Here are some essential factors for professional ptfe insulated cable manufacturers.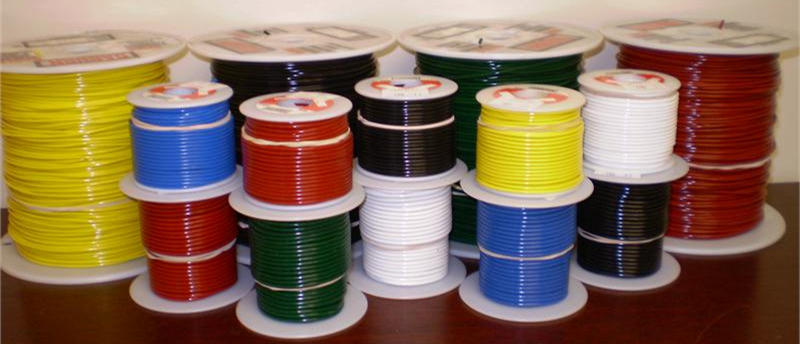 The reliable ptfe coated cable manufacturers have got CE and CCC certifications. Wire and cable products are national compulsory safety certification products, so they must meet certain standards. Let's take 18 awg ptfe wire as an example. If you want to buy 18 awg ptfe wire, you need to put the quality on the first place. And notice whether there is a CCC certification mark on the products. As one of ptfe shielded cable manufacturers with almost 30 years experience, Huadong promise to offer qualified products for every customer. You can feel free to place your order.

what's more, you need to care the price delivery speed. The reliable company, like Huadong, always provide reasonable price for every customer. we are a ptfe wire manufacturer own factory. So you can get ptfe insulated multicore cable directly in our factory. You can rest assured that there is no third party charge. Last but not the least, Huadong can deliver the ptfe high temperature stranded wire within the specified time. So you don't need to worry ou don't have to worry about delaying the project.

Why choose us?
Product Process: Huadong produces ptfe cable with high quality material. Every production process has been strictly checked by our professional technical engineers.

Package & Delivery: Huadong packages ptfe cable with roll or wooden drum or according to client's requirement.

Customer Case: We have exported our ptfe insulated cable to more than 30 countries, such as: Russian, America, Yemen, South America, North America, Middle East, Africa, Asia, Oceania countries, etc.

Please feel free to leave your requirement. We will reply you within 12 hours.