30 AWG Teflon Wire Structure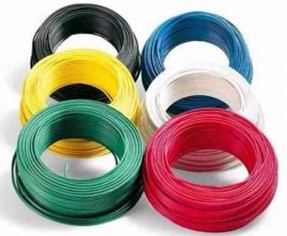 Wire Size:
30 AWG
Voltage:
600V
Conductor:
Nickel plated copper wire/Tinned plated copper wire/Silver plated copper wire
Insulation:
PTFE / PFA / FEP / Teflon
Temperature Range:
-80 °C to 250 °C
Color:
Blue / Orange / Yellow / Gray / Red / Black / White / Green / Brown / Transparent
Custom Service:
Huadong Cable Group can customize high temperature wire according to your requirements. Please kindly send us your inquiry cable list and order quantity, our sales team will send our offer documents within 12 hours.
High quality and cheap 30 awg teflon wire for sale
Are you looking for the 30 awg teflon wire with a reasonable price and good quality? Then, I think Huadong Cable Group is a good choice for you. Being one of the leading 30 awg teflon wire manufacturers in China, the products supplied by Huadong is very trustworthy.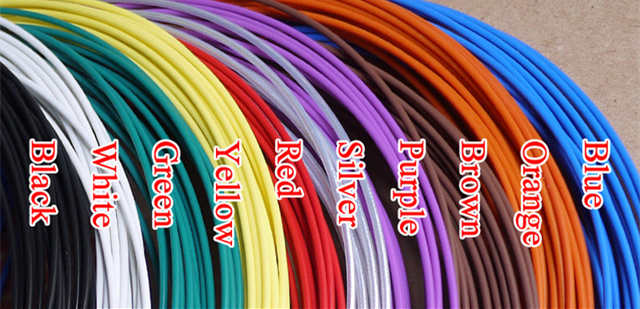 Every year, we provides a large number of high quality 30 awg teflon coated wire for the customers around the world. And our 30 gauge teflon coated wire has been recognized by the world. If you are interested in our products, feel free to leave your message. And we will send you 30 awg teflon wire price list in 12 hours.
What are the types of 30 awg teflon wire conductors?
Huadong is a 30 awg teflon wire manufacturer own factory with almost 30 years. We can provide the different kind of 30 awg teflon coated wire to meet customers requirements. Generally speaking, there are three types of the conductor. They are silver copper, tinned copper, and nickel copper. Therefore, you can choose 30 awg stranded teflon coated copper wire conductor type according to your need.

If you want to improve conductor's conductivity and corrosion resistance, you can choose silver coated copper. And if you need the wire which is soft and resistant to high temperature, nickel copper fits well. What's more, can buy these 30 awg teflon wires directly from us. Our 30 awg teflon coated wire price is very reasonable. We believe that our 30 gauge teflon coated wire will not let you down. Just leave your message, and tell us your need. 

What is the 30 gauge teflon wire insulation?
You know that the 30 awg teflon wire is a kind of high temperature wire. We may apply 30 awg teflon coated wire to some extreme harsh environments that requires highly resistance material. That's to say, the 30 awg teflon wire must have corrosion resistance, wear resistance and high temperature resistance. Well, our PTFE, FEP, PFA can fulfill these requirements.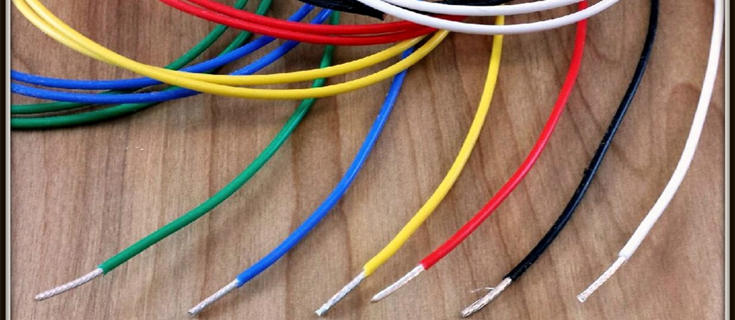 In order to guarantee 30 awg teflon wire quality, Huadong produce the them strictly in accordance with international standards. So our 30 awg stranded teflon coated copper wire has superior performance. And you can rest assured to place your order.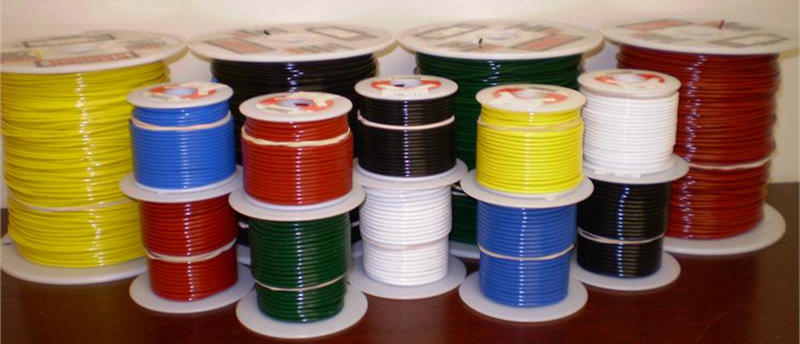 Why choose us?
Product Process: Huadong produce 30 awg teflon wire with high quality nickel/silver/tinned plated copper conductor material and Teflon (PTFE/PFA/FEP/ETFE) insulation material. Every production process has been strictly checked by our professional technical engineers.

Package & Delivery: Huadong packages 30 awg teflon coated wire with roll or wooden drum or according to client's requirement and deliver on time definitely.

Customer Case: We have exported our 30 gauge teflon coated wire to more than 30 countries, such as: Russian, America, Yemen, South America, North America, Middle East, Africa, Asia, Oceania countries, etc.

Please feel free to leave your requirement. We will reply you within 12 hours.