How to choose reliable etfe cable suppliers?
Every customer wants to get excellent etfe cable with the best price when they purchase etfe wire. I guess you also want to find a reliable etfe cable supplier for your projects. However, there are so many etfe wire manufacturers all over the world. Which one should you choose? How to judge whether a cable etfe provider is professional? What factors do you need to consider when buying etfe cables?Here are some suggestions for cable selection. I hope they could help you to choose the right etfe wire.

Focus on the strength and scale of etfe wire Factory
If you want to buy superior etfe wire, you need to pay attention to the strength and scale of the company. Huadong is a famous etfe cable manufacturer own factory with almost 30 years experiences. There are many advanced technology and equipment in our etfe wire factory. In order to provide high quality products for our customers, Huadong manufactures cable etfe in strict accordance with international standards.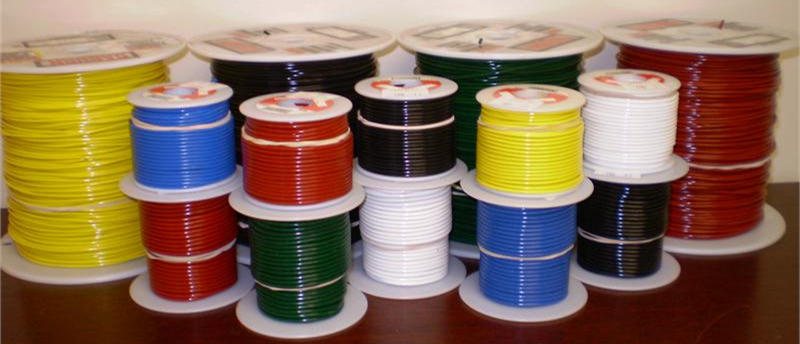 If you are interested in our etfe cable, just leave your message. We can provide the etfe wire free samples and production video for you. And if is convenient for you, welcome to our factory. We are looking forward to your coming.
Choose the best cable etfe price
In addition to the strength and scale of the company, the price is another key factor that you need to consider. Many customers are willing to purchase etfe cable from overseas. Because they can get much better price. From the etfe wire price list, you can find that Huadong cable etfe price is very reasonable. You know that we are a manufacturer, not just a vendor. So you can directly buy etfe cable from our factory. That means you don't need to pay other fee and can get the best etfe wire price. If you are looking for cable etfe, Huadong will be your best choice.

Of course, there are many other factors you have to consider. Such as the speed of delivery, after-sales service and so on. If you want to know more information, feel free to contact us. We will reply as soon as possible.
Why choose us?
Product Process: Huadong produces etfe cable with high quality material. Every production process has been strictly checked by our professional technical engineers.

Package & Delivery: Huadong packages etfe wire with roll or wooden drum or according to client's requirement.

Customer Case: We have exported our cable etfe to more than 30 countries, such as: Russian, America, Yemen, South America, North America, Middle East, Africa, Asia, Oceania countries, etc.

Please feel free to leave your requirement. We will reply you within 12 hours.